By Aidan Kalish | Crescent City Capital Market Analyst Intern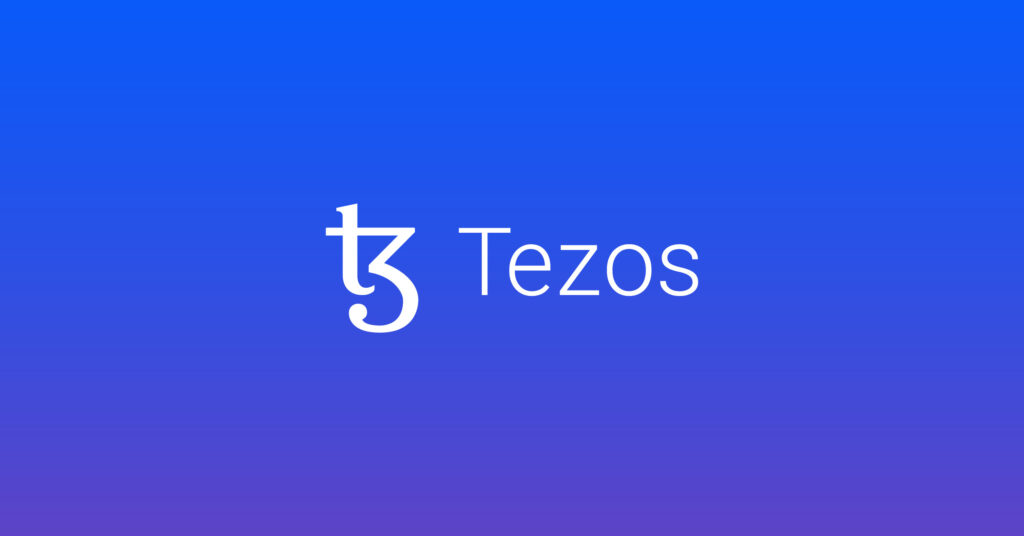 Tezos is an open-source, self-amending blockchain network. Many blockchain networks such as Bitcoin and Ethereum are saddled with limitations that can only be fixed through significant upgrades. Sometimes a hard fork is the only solution but may cause disruption and community division throughout the network. Hard forks can hamper the potential development of a network and threatens the stability of any digital assets that depend on the blockchain. By using a self-amending model, Tezos intends to prevent the need for a hard fork, thus creating an attractive network environment for developers to build upon as well as reducing risks to XTZ, the blockchain's native token.
There are three main protocols that function as the backbone of Tezos. The first is the Network Protocol which is designed to determine blocks and broadcast them throughout the chain. This protocol covers everything that is needed to maintain the integrity of the network. Next is the Transaction Protocol which governs the validity of all peer-to-peer transactions and blockchain activities. This protocol helps Tezos facilitate 40 transactions per second (TPS) which is higher than the TPS achieved by Bitcoin and Ethereum. Finally is the Consensus Protocol which enables the network to utilize a consensus method to keep the blockchain secure. The project implemented a delegated proof-of-stake (dPoS) model as its consensus method. This gives stakeholders the ability to participate in important protocol and governance decisions through an on-chain governance protocol. These three protocols work together to give the blockchain its self-amending nature, allowing the blocks added to the chain to implement changes to the whole network. Tezos also supports the deployment of decentralized applications (dApps) and smart contracts. This allows the network to be permissionless as well as its expansion through the deployment of dApps by developers and their use by consumers.
At the time of writing XTZ has a market cap of $658.3 million and a fully diluted market cap of $673.9 million, making it the 50th largest cryptocurrency. XTZ reached its all-time high of $8.35 on 10/4/21, began 2022 trading at $4.61, and is currently valued at $0.71.
Two of the biggest competitors to Tezos are Ethereum and Cardano. Ethereum has the first-mover advantage against Tezos resulting in a larger community. However, Tezos is free of many of the problems Ethereum faces such as gas fees, transaction throughput, and network congestion. Tezos currently has a faster TPS than Ethereum but this may change in the future as Ethereum's 2.0 merge intends to make the network significantly more scalable. Cardano and Tezos are very similar as both projects are smart contract and dApp platforms that seek to create a network where its own stakeholders have significant influence over how the network is run. Tezos has an advantage in the chain's ability to adapt. Since Cardano must undergo several rigorous reviews before an upgrade's actual roll-out, most upgrades on the network take too long before they are actually implemented. Upgrades on Tezos are a regular occurrence as they are frequently scheduled as well as occurring whenever the community deems necessary, allowing developers to continue working on additional features for the blockchain whenever they want to.
Tezos has also received some unwanted attention from regulators in the past. Tezos had its initial coin offering (ICO) on July 1st, 2017, where its two-week sale raised $232 million. The Securities and Exchange Commission (SEC) considered the ICO to be an unlicensed securities offering, the same charge brought against Ripple (XRP). The SEC began investigating the project for possible regulatory prosecution but a class action lawsuit in 2020 resulting in a $25 million settlement with Tezos has appeased the SEC and halted any ongoing investigations regarding the project.
While there is no official roadmap for Tezos, it has developers working with the community for necessary network upgrades. The most recent named Jakarta brought transaction optimistic rollups to the network. Transaction optimistic rollups are a stepping stone to help Tezos implement scalability solutions. This is important for the short-term future of the project as a future upgrade named Mumbai intends to scale the network to allow one million TPS in 2023. In a post describing the Mumbai upgrade Nomadic Labs, one of the developers working on Tezos, is quoted as saying:
"Note that the million TPS goal is one we have set for ourselves for the short term. In the long term, due to the combination of horizontal and vertical scaling, there is virtually no limit to the scaling potential of Tezos rollups."
Tezos stands out as the project has shown to provide innovative solutions to problems most blockchains face. Evidence for a consistent user base can be seen as there are nearly 2.3 million funded accounts and 147.2 million transactions on the network. The success of Tezos may depend on the project continually providing innovative upgrades to the network as well as gaining a larger user base. Tezos has many competitors so it will be important to observe how the upgrades made on Tezos affect the network compared to its competitors that have also recently released large network upgrades, such as Ethereum's 2.0 upgrade. It will also be important to observe if and how the project is attempting to draw developers to the platform and attract new users. These factors along with personal due diligence should all be taken into account when considering a potential investment in XTZ.
Disclaimer: Please note that the contents of this article are not financial or investing advice. The information provided in this article is the author's opinion only and should not be considered as offering trading or investing recommendations. Please conduct your own due diligence before making any investment decisions.
References:
https://coinmarketcap.com/currencies/tezos/
https://tezos.com/whitepaper.pdf\