By Jing Zhu| Crescent City Capital Market Analyst Intern
Bitcoin Needs Weekly Close Above $12,000[1]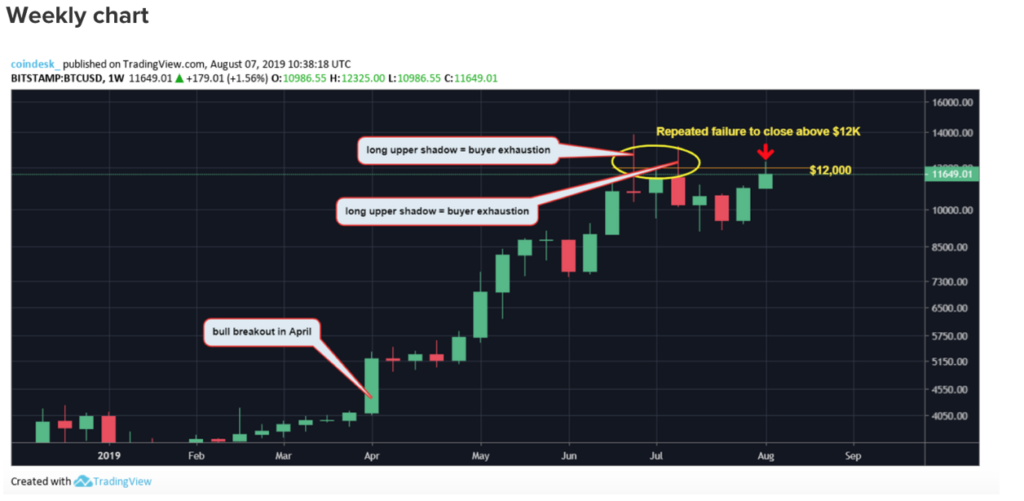 Compared to last week, Bitcoin price has definitely made a short-term recovery. It is currently trading at $11,615. However, it needs to close above $12,000 this week if traders want to revive the bullish momentum. The repeated failure to do so indicates that bullish momentum is weakening. Key support is found at $11,200. A drop below that level in the next day or so decreases the chance of Bitcoin closing above $12,000. However, if it does achieve that breakthrough, then it may be possible to see another level of resistance at $15,00 (which was the January 2018 high).
Ethereum Setting Up for Price Rally[2]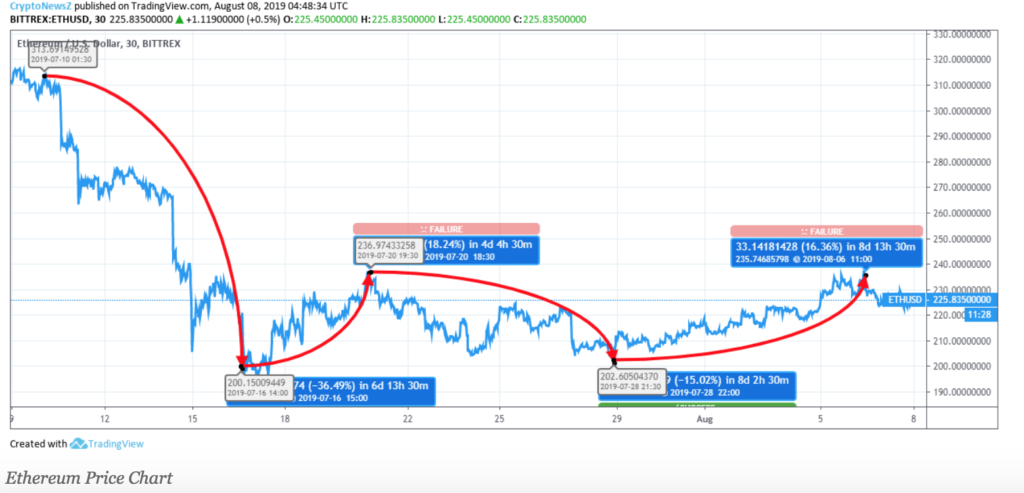 Ethereum is currently trading at $225.835, which is 4.2% lower than the $235.747 on August 6, 2019. Although the bulls regained momentum in the beginning of August, the bears are still making their presence known in the market. The bulls are fighting for control to break the next level of resistance at $230. The performance of Ethereum in the next few days will likely determine its price movement for the rest of the week.
Litecoin: Post-Halving[3]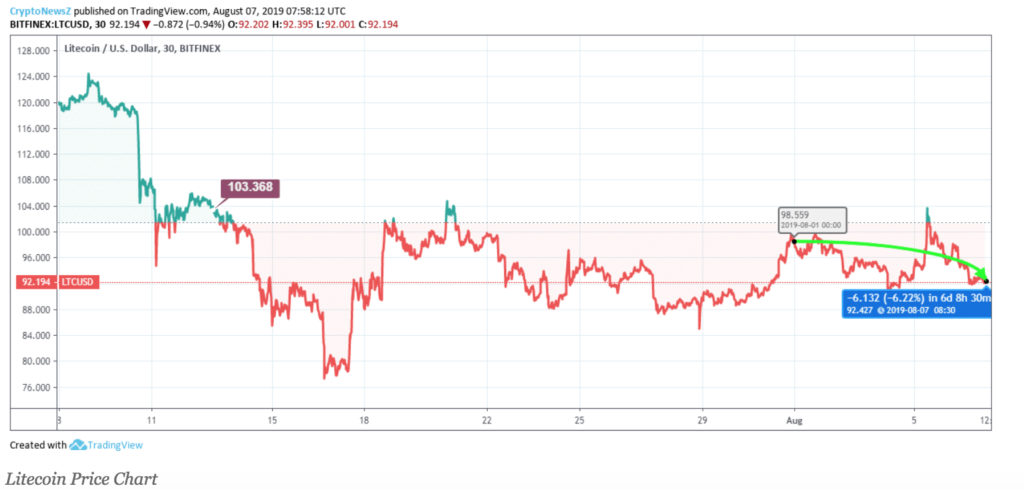 504 blocks have been mined, making the hash rate 97%. After Litecoin's halving event earlier this week, its grip on the market strengthened. However, the overall performance of the market has dragged down its price quite a bit. Just after the halving, the price spikes up to $104, but then has been in steady decline since. Right now, Litecoin is trading at $92.194, which is a 6.22% decrease. Immediate support is at $90.16.
---
---
[1] "Bitcoin Needs Weekly Close Above Touch $12K Hurdle to Restart Price Rally" by Omkar Godbole for Coindesk published 8/7/19
[2] "Ethereum Price Analysis: Will August Bring in the Much Needed Rush for Ethereum (ETH)? by Ruti Vora for CryptoNewZ published 8/8/19
[3] "Litecoin Price Analysis: Market Fell by a Substantial Margin, Also Attracts Litecoin (LTC) by Roxanne Williams for CryptoNewz published 8/8/19