By Aidan Kalish | Crescent City Capital Market Analyst Intern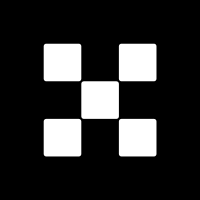 OKB is the native token for OKX, a Malta-based centralized exchange (CEX). Formerly known as OKEx, OKX was launched in 2017 and is the sister exchange of China's OKCoin which came out in 2013. While not available to users in the United States due to regulatory and compliance concerns, OKX serves users all over the globe.
OKB is native to OKX's blockchain. The token is used to pay for trading fees on the network, can be staked, and can also be used for voting rights on proposals to the blockchain. Holders of OKB are also able to earn passive income by taking part in the exchange's Earn program. The Earn program provides multiple investment choices for a user to generate interest on their cryptocurrency holdings. The products that fall under the umbrella of this program are staking, loaning, and third-party decentralized finance (DeFi) services. The third-party DeFi services give users even more options to earn interest on their holdings through actions such as supplying funds to lending pools on Compound and AAVE, providing liquidity to exchanges like Sushiswap, and earning tokens as rewards when staking in various decentralized projects. It is important to note that OKX only provides related services of third-party DeFi projects such as project display and revenue distribution. The CEX is not responsible for any asset losses caused by risks and vulnerabilities involved with individual DeFi projects. The benefits of the Earn program are that users are able to securely obtain high rates of return among a diverse set of offers with flexible terms.
OKB holders are able to get a discount on their transactions on OKX, some holders are able to save as much as 40%. OKB holders are also able to utilize the CEX's Jumpstart program. The Jumpstart program is a pool of new, high-quality crypto projects. Utilizing Jumpstart gives users the ability to potentially get in on the ground floor of crypto projects while they are still young.
At the time of writing, OKB has a market cap of $1.26 billion and a fully diluted market cap of $6.3 billion, making it the 35th largest cryptocurrency. The token reached its all-time high on 5/3/21 at $39.80, began 2022 valued at 29.01, and is trading at a current price of $21.09.
OKX claims to serve over 20 million users in more than 100 countries, proving it has a large and consistent user base. A potential concern for OKB is that while OKX explains some things about the token, OKB does not have a proper whitepaper. While this may be concerning, OKB has been operating for a considerable amount of time and holders have not had any issues with the token. Anyone looking into an investment in OKB may want to conduct further research on the matter to determine a level of comfortability with this issue. In general, the future of OKB will likely depend on how the cryptocurrency market can perform in the future and how well OKX can stand out in an already crowded market.
Disclaimer: Please note that the contents of this article are not financial or investing advice. The information provided in this article is the author's opinion only and should not be considered as offering trading or investing recommendations. Please conduct your own due diligence before making any investment decisions.
References:
https://coinmarketcap.com/currencies/okb/