By Tyshe Jiang | Crescent City Capital Market Analyst Intern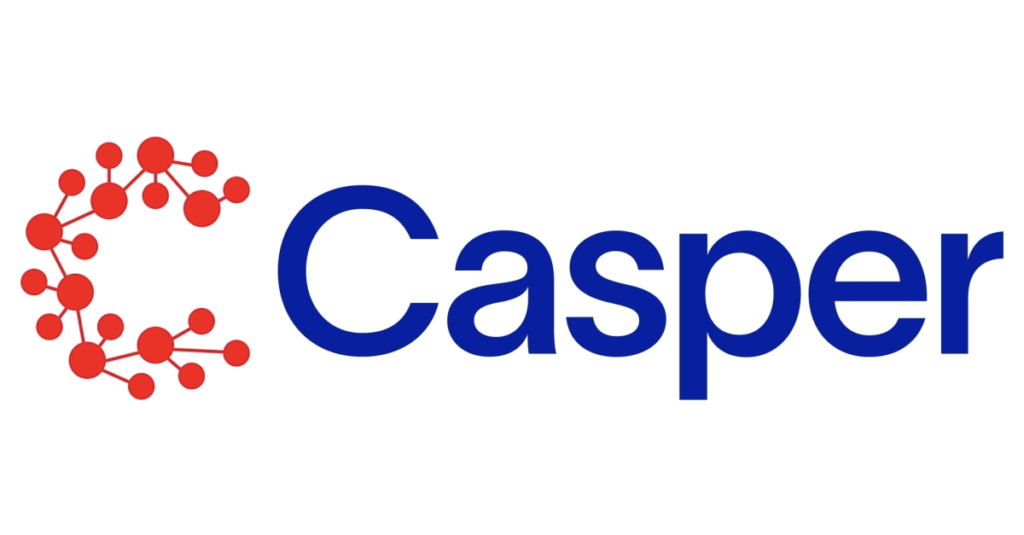 What is Casper
The Casper Network is the first live decentralized layer one proof-of-stake blockchain built off the Casper CBC specification. Casper is designed to enable businesses to adopt blackchin as needs change, upgrade their smart contracts, and for the future-proof blockchain. Casper has three major organizations: CasperLabs, the Developers Dao, ad the Casper Association. The Casper is launched on March 30, 2021 by Medha Parlikar and Mrinal Manohar.
What Makes Casper Unique
Casper is upgradeable. Upgrades to on-chain apps are currently difficult to deploy from both a technical and a governance standpoint. Casper enables the immediate upgrading of on-chain smart contacts, removing the need for complex ecosystem communication and migration processes. This means that smart contracts are updated on-chain instantaneously.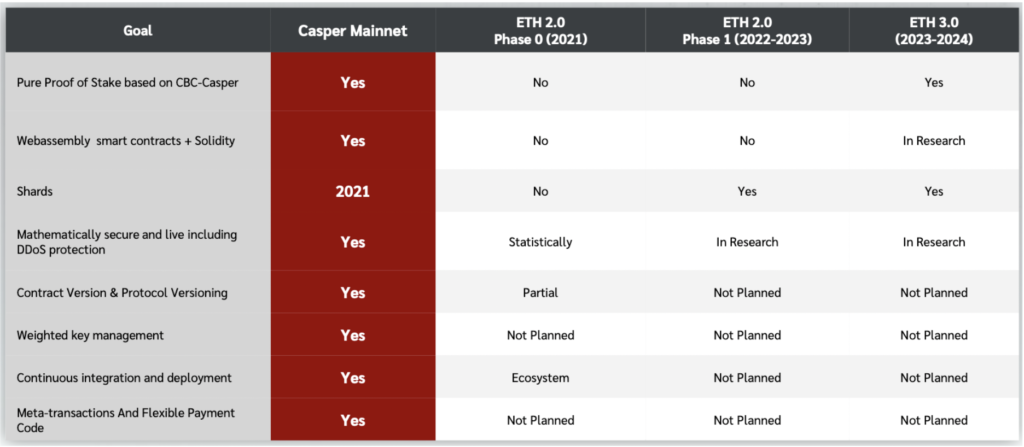 Casper can be used to b built to scale with the business. The scalability trilemma states that you can only pick one side of the triangle from scalability, security, and decentralization. Casper now is built to withstand changing business and developer preferences. The upgraded contracts can improve the applications for enterprises over time; stable gas fees endure the apps remain performant; Casper Correct-by-Construction (CBC) adds flexibility to the consensus mechanism and protects the blockchain's security; network sharding divides network intro groups and have scalability.
CSPR is the native token for Casper, which functions similarly to the network token of other proof-of-stake blockchains. It compensates validators for their efforts in network security, pays for transaction computation through stable gas fees, and acts as a medium of exchange between network members. Casper is also setting a new standard for blockchain energy usage, being 136,000% more energy-efficient than Bitcoin.
Recent Updates
The Casper price on Nov 23rd is $0.030134 USD with a 24-hour trading volume of $12,619,602 USD. It has a circulating supply of 10,524,589,051 CSPR coins.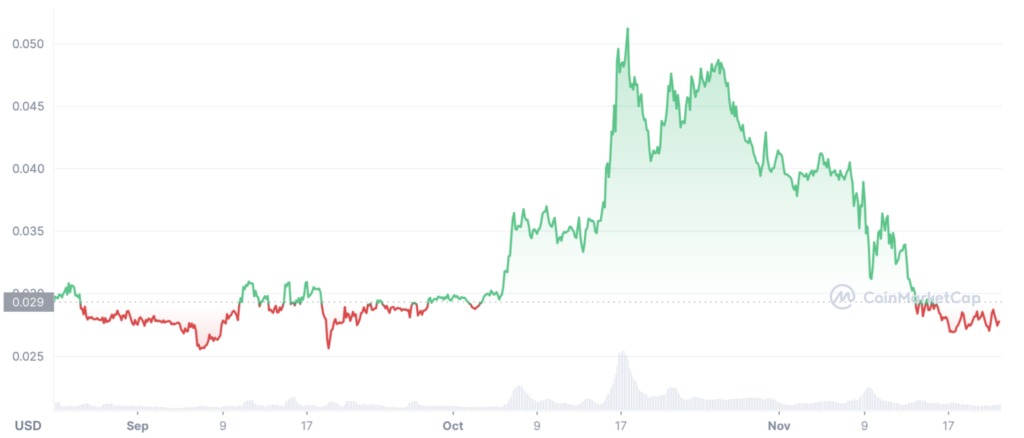 Update on Circulating Supply and Casper 2.0
The Casper Association updated its methodology for reporting the circulating supply of CSPR. Previously, a token's circulating supply was only counted when it was moved from its genesis or originating wallet. Casper will now include all unlocked and transferable tokens in its circulating supply reporting. Additionally, the platform hopes to launch Casper 2.0 in Q1 2023, featuring the Zug protocol, the successor to Casper's powerful Highway Protocol.
Summary
Casper aims to create a network that will evolve with the technology and leads a new wave of blockchain adoption. Its features like scalability, upgradeability, developer-friendly, energy-efficient methodology, and predictable gas pricing make it appealing to businesses, developers, and blockchain users.
Disclaimer: Please note that the contents of this article are not financial or investing advice. The information provided in this article is the author's opinion only and should not be considered as offering trading or investing recommendations. Please conduct your own due diligence before making any investment decisions.
References:
https://coinmarketcap.com/currencies/casper/
https://learn.bybit.com/blockchain/what-is-casper-crypto/