By Tyshe Jiang | Crescent City Capital Market Analyst Intern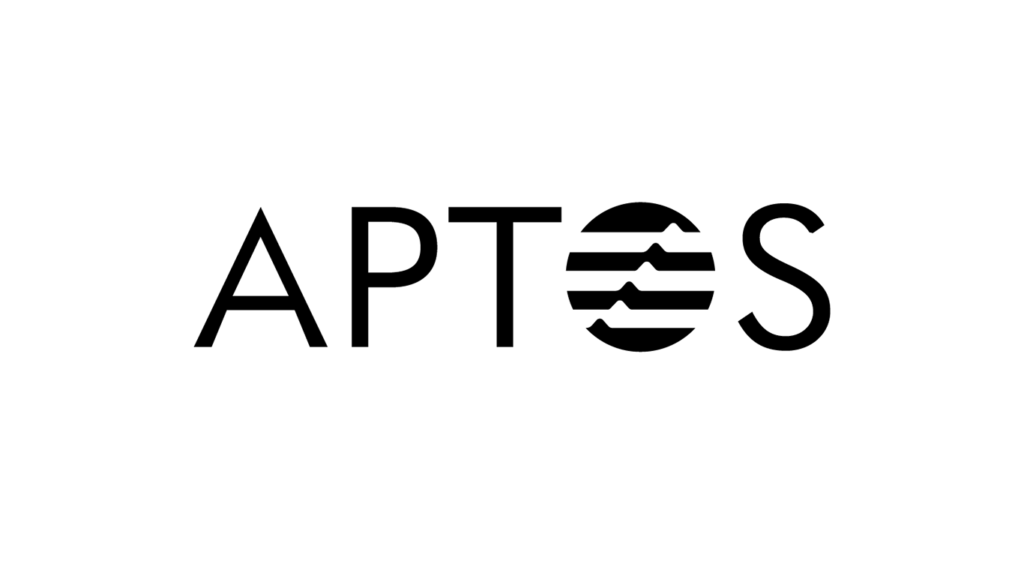 What is Aptos
Aptos is a Layer 1 Proof-of-Stake blockchain launched on October 17 that combines parallel transaction processing with a novel smart contract language called Move to reach a theoretical transaction throughput of over 100,000 transactions per second. The project is the brainchild of two former Meta engineers, Mo Shaikh and Avery Ching, and is seen as the technological successor to Meta's defunct blockchain project Diem. Aptos is pushing the boundaries of what it means for blockchain to be safe, performant, and upgradeable.
Three Technical Innovation
1. Move on Aptos
Technically, there are two driving forces behind Aptos: Move which is a Rust-based programming language created independently by Meta, and the network's unique parallel transaction processing capabilities.
To be more specific, Move is a programming language for Web3 that emphasizes scarcity and access control. Its ecosystem includes a compiler, a virtual machine, and several other development tools that essentially function as the Aptos network's backbone. Move changes the game for Web3 building, combing simplicity with security.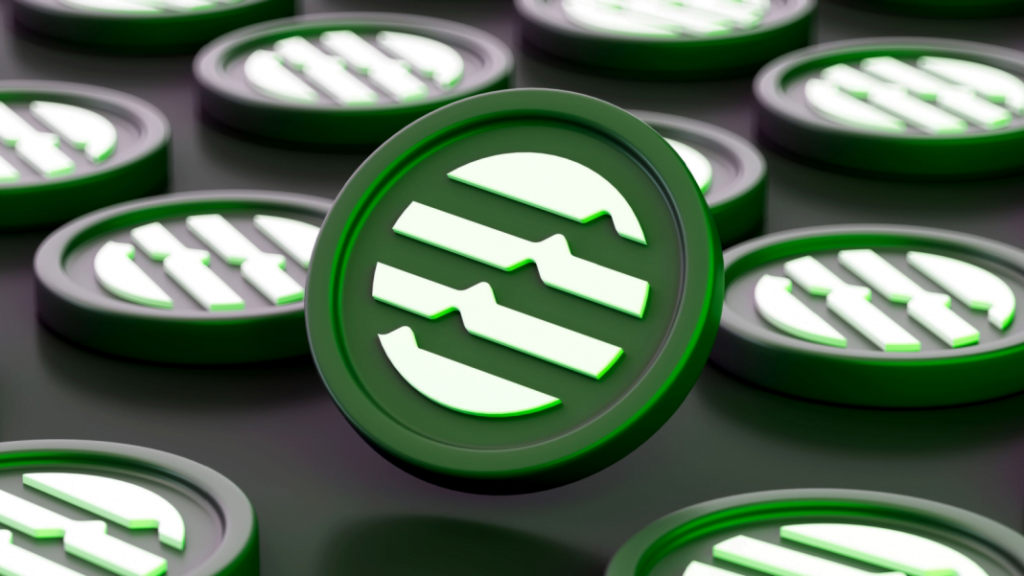 2. Pipelined and Modular Approach to Transaction Processing
Different from the most popular blockchains like Bitcoin and Ethereum, which process transactions and smart contracts in a sequential process. Every waiting transaction in the mempool is awaiting confirmation by the network's validators, which must be reviewed individually and in a certain order. This implies that increasing the computational capability of the network does not result in quicker transaction processing because the entire network is functionally performing the same thing and behaving as a single node.
Move can help Apotos by using a parallelized approach to transaction processing and execution, which implies that its network uses all available physical resources to execute many transactions at the same time, resulting in higher transaction speeds and greater network throughput.
3. AptosBFT Consensus
AptosBFT is the Aptos protocol's BFT consensus algorithm. Aptos blockchain has upgraded AptosBFT to the fourth version, which improves performance in decentralized environments, offers architecture for proper incentives, and immediately reduces the impact of failed validators on throughput and latency.
Recent Updates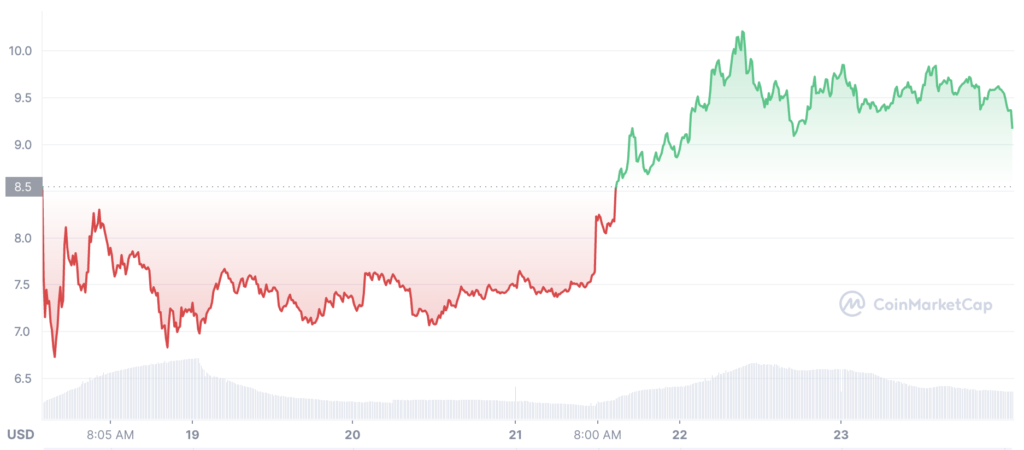 The Aptos price on Oct 24th is $9.2 USD with a 24-hour trading volume of $850M USD. Aptos is down 3.4% in the last 24 hours. It has a circulating supply of 130M coins and the total supply would be 1,000,000,000 coins.
Aptos released the Aptos Names Service (ANS) on Mainnet on October 19th in order to provide users with a best-in-class blockchain experience. It enables all Aptos users to use a human-readable name for their Aptos wallet address rather than their public key, so making Aptos apps friendlier and more accessible.
Summary
Aptos was seen as a possible "Solana killer" before it launched, with claims to make transactions faster and cheaper on a blockchain that supports non-fungible tokens (NFTs), decentralized autonomous organizations (DAOs), and decentralized finance (DeFi) activities. So far, the Aptos price has risen 32%. The reasons for APT's market success are based on three factors: negative funding rates, VC assistance, and market recovery. Aptos has already gained a significant amount of money from institutional investors in Meta's Diem crypto project. Meanwhile, Aptos was launched after the blockchain platform received $200 million in March.
Disclaimer: Please note that the contents of this article are not financial or investing advice. The information provided in this article is the author's opinion only and should not be considered as offering trading or investing recommendations. Please conduct your own due diligence before making any investment decisions.
References:
https://aptos.dev/guides/move-guides/move-on-aptos/
https://coinmarketcap.com/currencies/aptos/
https://medium.com/aptoslabs/aptos-autumn-is-here-92a8d904eb49