By Andy Wang | Crescent City Capital Market Analyst Intern
What is Zilliqa?
Zilliqa is a public blockchain designed to tackle the issues of scalability and throughput facing many cryptocurrencies, including Bitcoin and Ethereum. To achieve this, Zilliqa deploys sharding to improve the speed of transactions and create a scalable and secure platform by dividing the network into nodes that run processes in parallel.
The token's developers claim that Zilliqa is the first blockchain to rely entirely on sharding to solve the issue of scalability, which they say it accomplishes successfully. According to the token's white paper, sharding helps the Zilliqa blockchain achieve a transaction speed around a thousand times quicker than that of the Ethereum network.
The fact that Zilliqa is a permissionless blockchain network with high throughput means that developers can use it to host decentralized apps and execute smart contracts without the main issues facing many older blockchain platforms, such as congestion or high gas fees.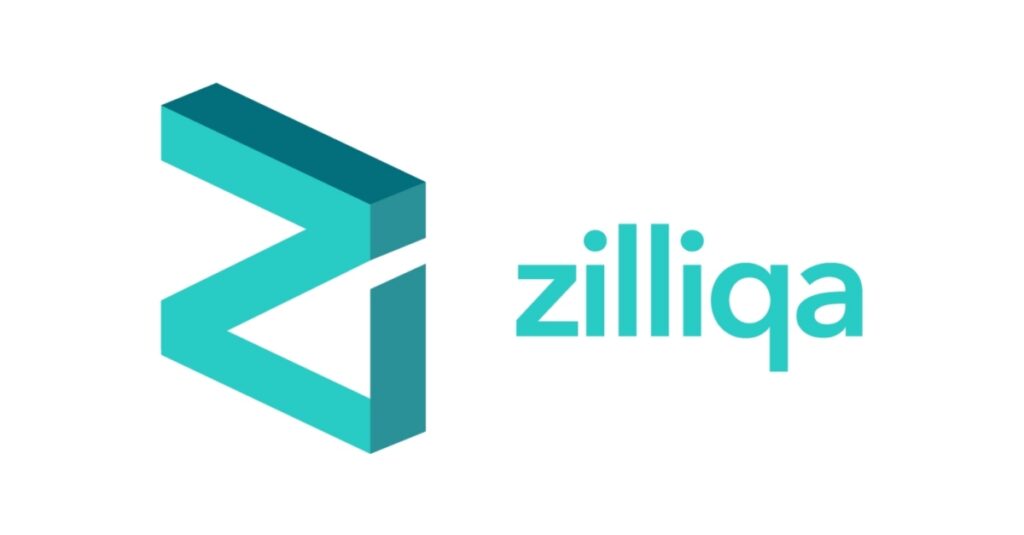 What is Sharding?
Sharding is the division of a network into multiple clusters of nodes, called shards. This means that when miners are called upon to verify a transaction they can do so in parallel.
How does it works?
Zilliqa is an ERC-20 blockchain with a focus on high transaction throughput. Currently, the Zilliqa blockchain can handle 2,828 transactions per second. ZIL is the network's utility token and it can be used to pay for transaction processing and have smart contracts executed.
Zilliqa accomplishes its high transaction through-put by using a sharded database. In a sharded database, nodes on the network are placed in subgroups that support a specific shard rather than the entire network. Transactions happen within each shard, and eventually, the transaions from each shard are aggregated into blocks and relayed to the main chain.
Unlike most blockchain networks, Zilliqa does not use a proof-of-work consensus algorithm. Instead, Zilliqa uses a consensus algorithm that is a combination of practical Byzantine fault tolerance (pBFT) and proof-of-work.
In Zilliqa's hybrid consensus, miners are only required to do proof-of-work consensus for five minutes out of every 1.5 hours. Miners are rewarded proportionately to how many signatures they validated during the 1.5 hour period; therefore, more miners receive a reward compared to miners on most blockchain networks.
Zilliqa's pBFT consensus is computationally-intense and cannot be run by GPU's and ASIC's.
What is Practical Byzantine Fault Tolerance (pBFT)
Zilliqa relies on the Practical Byzantine Fault Tolerance (pBFT) governance mechanism to maintain synchronization among the distributed network of computers. To participate in the network and vote on changes, nodes must stake ZIL, allowing anyone who owns ZIL to help operate the blockchain. Through pBFT, all nodes in assigned shards must reach a consensus before a microblock is finalized and added to a transaction block. As a reward for validating transactions, each node receives a portion of the block reward. This approach ensures the security and decentralization of the Zilliqa blockchain.
What makes Zilliqa Unique?
The developers who made Zilliqa state that it's the first public blockchain that relies entirely on a sharded network. Moreover, they assert that the high throughput and transaction rates Zilliqa can achieve put it in a position to rival traditional centralized payment methods such as VISA and Mastercard.
Due to its sharded structure and hybrid consensus mechanism, Zilliqa promises to become the blockchain of choice for developers in search of a solution for large-scale enterprises in financial services, gaming, advertising, and other sectors.
In addition to these features, Zilliqa is also written in a bespoke language, Scilla, that is designed to automatically improve the security of the whole network.
Zillqia's Ambition → The "Steam of Web3 Gaming"
Zilliqa received a positive response from the gaming community when it introduced its first game at Gamescom. The platform aims to attract users with its hardware console and gaming hub, offering monetary incentives to players, which is a compelling bonus for potential customers. Valentin Cobelea, Zilliqa's head of gaming technology, highlighted that their console would allow non-crypto users to earn money by playing entertaining games without the complexities of managing earned cryptocurrency. Zilliqa plans to launch in early 2023 and envisions becoming the "Steam equivalent for Web3 games," featuring a growing catalog of titles.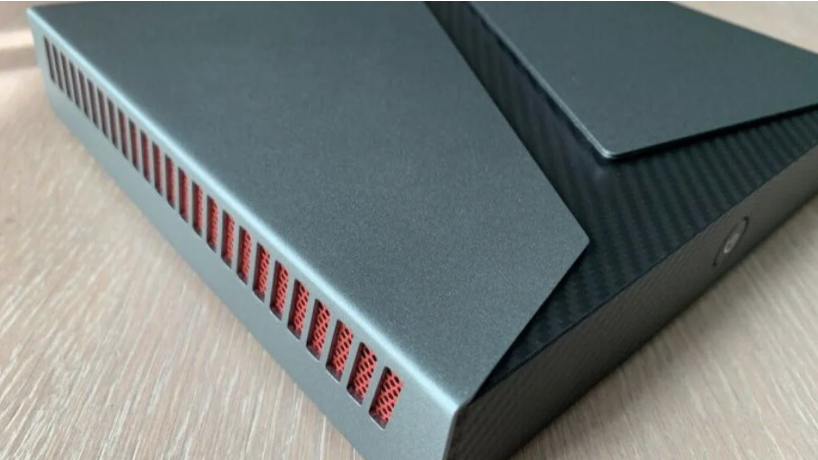 Zilliqa's console allows gamers to earn ZIL tokens through in-game P2E ("play-to-earn") missions and tasks, offering the same benefits as traditional game rewards with blockchain advantages. The console is designed to hide the complexity of blockchain technology, ensuring a smooth user experience for all players.
The earnings on the console are directly tied to players' abilities, meaning income is proportional to their skills. Players can also mine ZIL tokens while gaming, increasing the number of global miners and promoting decentralization of the Zilliqa blockchain.
While Zilliqa has not revealed the console's pricing, the company claims it will eventually pay for itself, indicating that gaming and mining earnings could offset the initial investment.
In its expansion into the gaming space, Zilliqa has joined the Blockchain Gaming Alliance (BGA) and partnered with esports teams like MAD Lions, RRQ, Alien Worlds, and XBorg. Through collaboration with XBorg, Zilliqa plans to engage their community in developing exciting gaming tournaments and innovative marketing efforts, providing early access to Zilliqa's gaming hub.
Recent Updates
The Zilliqa price on Aug 2, 2023 is $0.020785 USD with a 24-hour trading volume of $16,230,149 USD. Zilliqa is up 0.01% in the last 24 hours. The current CoinMarketCap ranking is #97, with a live market cap of $329,819,534 USD. It has a circulating supply of 15,867,699,447 ZIL coins and a max. supply of 21,000,000,000 ZIL coins.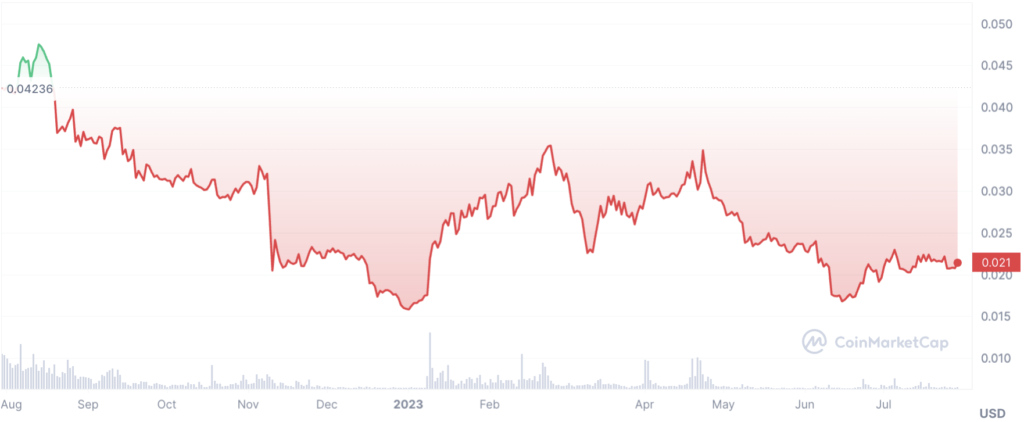 Summary
Zilliqa's entry into Web3 gaming with its blockchain-integrated console represents a significant turning point in the gaming industry. By offering a seamless and enjoyable gaming experience along with blockchain technology and cryptocurrency rewards, Zilliqa is leading the way for future gaming innovations. As more established companies and startups explore crypto consoles, gamers worldwide can look forward to a new era of interactive experiences that redefine digital ownership and transform the gaming landscape. The success of Zilliqa's console could pave the way for further groundbreaking advancements in the rapidly evolving world of Web3 gaming, promising exciting possibilities for the future of gaming.
What is still unknown is how much the console costs. I don't see any way this console will be able to attract non-crypto native gamers if it's more than a couple of hundred bucks. Since the graphics of the games are going to be such a large downgrade from the leading systems like X-box and Playstation, there is going to have to be a much lower cost to purchase in my view. If not, the console is likely going to only appeal to people who are already in crypto and who are already playing video games.
While that's still likely several million people, I believe it takes that addressable market way down from what it could be if the console is priced properly. The other issue though is even if it is priced attractively, some in the gaming community are adamantly opposed to crypto and they may reject the Zilliqa console out of personal principle.
Reference
https://www.fool.com/the-ascent/cryptocurrency/articles/5-things-to-know-before-you-buy-zilliqa-zil/
https://www.zilliqa.com/ecosystem-statistics
https://coinmarketcap.com/currencies/zilliqa/
https://kriptomat.io/cryptocurrencies/zilliqa/what-is-zilliqa/