By Andy Wang | Crescent City Capital Market Analyst Intern
What is GateToken [GT] ?
GT(GateToken) is the native asset of GateChain and the utility token of Gate.io. The value of GT is closely related to the development of Gate.io and the GateChain ecosystem.
GT is purchased by users who want to take advantage of exclusive trading discounts and other features offered on the Gate.io platform.
While most exchange tokens have similar utility, the exchanges themselves can differ significantly and cater to different types of crypto users. Gate.io stands out by offering future trading options, a wide variety of crypto tokens, and a track record of operating for a substantial period.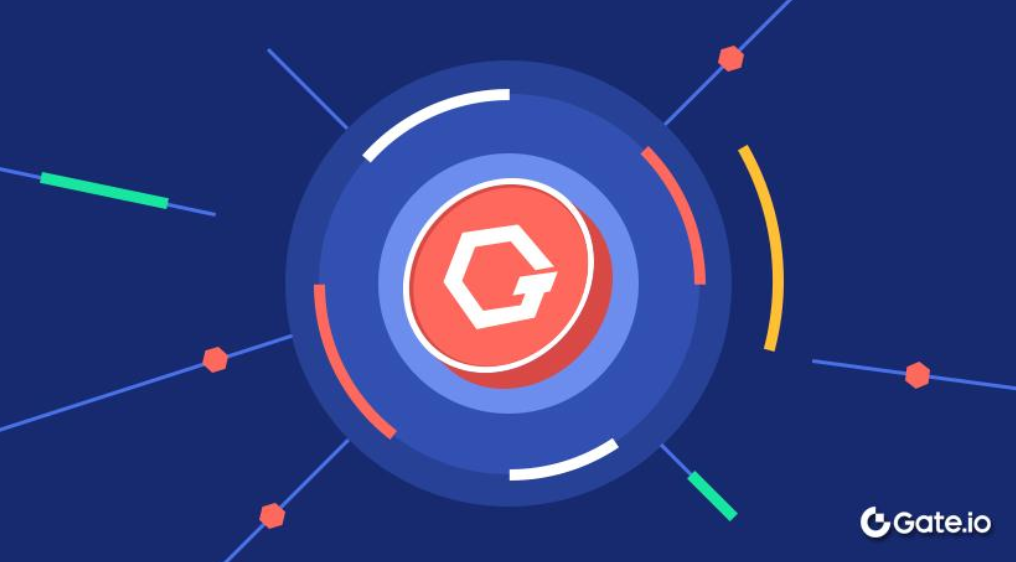 What is GateChain?
GateChain was born in 2018 and is a new generation of high-performance public chain launched by Gate.io. GateChain focuses on protecting the security of users' on-chain assets and providing convenient decentralized transaction services. GateChain's goal is to build an enterprise-level safe and efficient decentralized digital asset storage, distribution and trading ecosystem.
Gatechain has an original online hot vault account and a liquidation guarantee system, which creatively solves the core basic problems of the industry such as the theft of users' digital assets and the loss of private keys.
GateChain adopts the proof-of-stake consensus mechanism and introduces the VRF algorithm to dynamically select consensus nodes in real time, maintaining good decentralization while taking into account the efficiency. Now, GateChain has a total of 170 consensus nodes, which are distributed all over the world to jointly maintain GateChain's stable operation.
As of July 19, 2023, GateChain has over 55,959 addresses, with a total transaction of 12,586,434.
Seamless connection to the Ethereum ecosystem
On-chain ecosystem is the key to the sustainable development of a public chain. GateChain is compatible with EVM (Ethereum Virtual Machine); therefore any Ethereum-based smart contracts can be easily deployed to run on GateChain. Users and developers familiar with Ethereum can seamlessly access the GateChain ecosystem, and those excellent DeFi projects who want to join the GateChain ecosystem can also easily move in.
At the same time, in order to be more user-friendly, GateChain has extended its account system and added the "EVM-Account" type to support developers to migrate Ethereum dAPPs to GateChain at low cost. In addition, GateChain supports Ethereum's 0x address, and users can manage assets on Ethereum and GateChain in the same address without the need for a new account on GateChain.
What Is Gate Token (GT) Used For?
The GT has several notable use cases primarily limited to the Gate.io cryptocurrency exchange. These include:
Trading Discounts: Holders of Gate Tokens on Gate.io receive fee discounts for trading on the platform. The amount of discount depends on the token allocation and the user's tier within the Gate.io ecosystem.
Early Token Access: Gate Token holders can access tokens before they are listed on Gate.io. By staking their GT tokens, users qualify for early access, with the allocation based on the number of GT tokens held during a specific period. This gives users a competitive advantage but involves inherent risks.
GateChain DeFi: Gate Tokens can be utilized in GateChain's decentralized finance (DeFi) ecosystem. Users can earn additional DeFi rewards by staking their GT tokens, participating in liquidity pools, yield farming, and other DeFi products. Transaction fees within GateChain are also paid using Gate Tokens. Future plans include expanding into crypto lending and other innovative DeFi offerings.
Since its listing in 2019, the Gate Token has shown strong performance, reaching its highest market capitalization of $887 million in December 2021.
GateToken Functions
As the native asset on GateChain, GT is the foundation supporting the operation of the GateChian mainnet. GT's on-chain functions mainly include:
Pay online transfer fees. GateChain supports users to send and receive GT and other on-chain assets using wallets and clients.
GT is GateChain's PoS mining reward. In order to ensure the stability of the blockchain, GateChain encourages users to participate in PoS mining to obtain GT rewards as a stable return.
GateChain allows users to issue their own Tokens to digitize their assets, and use GT as a carrier to manage their own digital assets.
In addition, as the utility token of Gate.io, GT has many usage scenarios, including currency trading, OTC trading, leveraged trading, futures contracts, and various derivative products such as leveraged loan, P2P loan, wealth management, etc. GT holders can also enjoy VIP level upgrades, deductions for fees, rights to participate in welfare activities and more applications.
Gate.io is gradually expanding the applications of GT and enhancing the intrinsic value of GT.
Recent Updates
The GateToken price on July 20, 2022 is $4.23 USD with a 24-hour trading volume of $629,588 USD. GateToken is down 0.38% in the last 24 hours. The current CoinMarketCap ranking is #89, with a live market cap of $413,493,278 USD. It has a circulating supply of 97,703,603 GT coins and the max. supply is not available.

Summary
As one of the largest exchanges in the crypto industry that has existed for nearly 10 years, Gate provides diversified investment commodities and financial services. Gate has always been committed to providing investors with secure, reliable, convenient and fast trading services. GateChain and GT are an important part of the plan. GateChain is a growing system. We will continue to optimize the GateChain mechanism and provide it with novel functions. With the continuous development of GateChain and Gate.io, the value of GT will also be guaranteed in the long term.
Reference
https://coinmarketcap.com/currencies/gatetoken/
https://coin98.net/what-is-gatetoken-gt