By Rayna Ishihara | Crescent City Capital Market Analyst Intern
What is XDC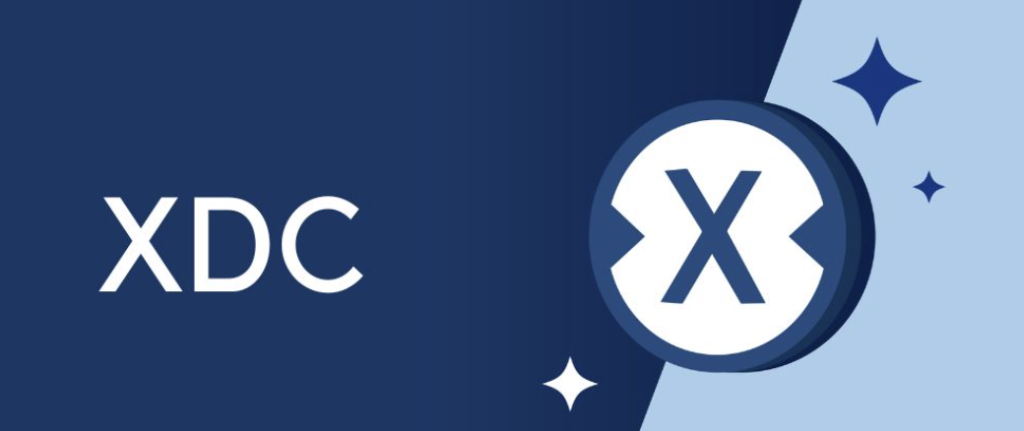 The XDC Network is a Singapore-based blockchain platform developed by the non-profit organization XinFin Fintech. It is designed to enhance the international trade and financial industry by providing an efficient, accessible, and versatile solution. Unlike other blockchain networks, the XDC Network combines both public and private blockchains to process transactions related to trade finance. It offers fast transaction speeds, minimal fees, and aims to solve scalability issues commonly faced by other blockchain systems. 
The XDC Network is an open-source protocol that supports smart contracts and is compatible with the Ethereum Virtual Machine (EVM), making it suitable for enterprise use. It utilizes a delegated proof-of-stake consensus mechanism to achieve scalability, speed, and interoperability. With its developer-friendly and transparent architecture, the XDC Network facilitates the digitization, tokenization, and quick execution of trade transactions. By focusing on international trade and finance, it aims to address the shortcomings of existing global financing and trade systems, leading to a more efficient and secure future.
Blockchain technology has progressed significantly from its early days, and the third generation of blockchains is now at the forefront. These third-generation blockchains prioritize scalability, speed, and interoperability to meet the evolving needs of users and businesses. The XDC Network is a leading example of a third-generation blockchain that aims to revolutionize global trade and finance. It offers rapid settlement times of just 2 seconds and charges only a fraction of a penny for each transaction, addressing the current challenges faced in trade finance. Cross-border trade transactions are typically slow, expensive, and complicated, but the XDC Network reduces reliance on complex foreign exchange infrastructures, resulting in improved efficiency and flexibility in managing liquidity for financial institutions. This blockchain platform represents a significant advancement in the industry, providing a more streamlined and cost-effective solution for international trade and finance.
XDC Tech
In June 2019, the XDC Network launched its mainnet, becoming one of the early adopters of smart-contract blockchains using proof-of-stake (DPoS) consensus. Operating on the XDC01 protocol and a unique hybrid blockchain architecture, the XDC Network enables cross-border smart contracts and real-time settlement for institutions. It boasts a high transaction capacity of up to 2000 transactions per second and minimal fees, supporting scalable smart contracts and KYC masternodes. The network also offers comprehensive smart contract development services, ensuring efficient delivery of decentralized applications (dApps) and providing ongoing support and maintenance. The XDC01 Hybrid Protocol, exclusive to the XDC Network, combines the advantages of private and public blockchains, offering a future-proof solution for various trade and financial transactions.
The XDC Network operates on XinFin's Delegated Proof-of-Stake (XDPoS) consensus mechanism, which involves a network of KYC masternode holders verifying and signing transactions. These masternode holders, numbering 108 with 93 stand-by nodes, are required to possess ten million coins, maintain 99.9% uptime, and have a static IP address. In return for their contribution to the secure and decentralized XDC Network, they receive staking rewards, generating a new block of XDC every two seconds. The XDPoS consensus mechanism is efficient, decentralized, and flexible, relying on stakeholders' power to achieve consensus. It is well-suited for enterprise applications with self-KYC requirements for nominators, offering adaptability. The XDC Network's XDPoS mechanism employs real-time voting to select validators or delegates, ensuring the integrity of the hybrid blockchain. Its democratic nature promotes transparency, fairness, and horizontal scalability while adopting an environmentally friendly approach to blockchain technology.
XDC Token
XDC is the native cryptocurrency of the XDC Network, used for transaction fees, smart contract operations, and running the network. Masternode holders can stake XDC to participate in block production. The XDC token serves as the base utility token of the XDC hybrid blockchain, settling transactions on dApps built on the network. It can be obtained from various exchanges such as KuCoin, Bittrex, Bitrue, and Bitfinex.
XDC Network offers an integrated wallet solution that enables real-time cross-border trade. Powered by the advanced XDC protocol, this wallet solution ensures secure transactions in a safe environment. XDCPay, an extension for web browsers, allows users to access XDPoS-enabled dApps without running a full XDC node. It integrates the XDPoS Web3 API into websites, enabling dApps to read blockchain data.
When using the blockchain, users need to pay gas fees for computational power. Therefore, a wallet is required to handle balances, transactions, and gas fees. The XDCPay browser extension supports browsers like Google Chrome, Chromium browsers (including dApp Chromium browser and Brave), Opera, and Mozilla Firefox. It offers features such as adding or importing accounts, switching accounts and networks, sending and receiving tokens (XDC), requesting tokens from the Testnet Faucet, searching and adding tokens, and obtaining backup seed.
Recent updates
The live XDC price on August 30th is $0.06344 USD with a 24-hour trading volume of $14,446,851 USD. It has a circulating supply of 13,859,724,255 XDC tokens.
The price of XDC Network has risen by 18.58% in the past 7 days. The price increased by 5.98% in the last 24 hours. XDC Network is 67.34% below the all time high of $0.1939.
Analysis
Since the beginning of 2023, the price of XDC has displayed significant strength, exhibiting an impressive annual growth rate of over 130%. On August 3rd, the prominent cryptocurrency experienced a substantial spike, reaching its highest point in a year at approximately $0.08. This surge amounted to a remarkable 300% increase from its lowest value of $0.03 within the same year. Following this surge, the price of XDC entered a consolidation phase, fluctuating within the range of $0.07 and $0.06. However, a subsequent period of decline occurred, bringing the price down to $0.05 on August 27th. Nevertheless, the XDC Network demonstrated resilience and recovered to a price of $0.063 within three days, coinciding with the time of writing this article.
The surge in growth can be attributed to the exponential increase in the Total Value Locked (TVL) in XDC over the past two months. Starting at $3.5 million in June, it nearly doubled, reaching a peak of $6.75 million in August.
Total Value Locked (TVL) serves as a metric to gauge the health and expansion of the decentralized finance (DeFi) ecosystem. It represents the total value of assets locked into DeFi protocols, encompassing coins deposited in various functions such as staking, lending, and liquidity pools. A higher TVL indicates a larger and more active DeFi ecosystem, reflecting heightened interest and adoption. It also signifies potential growth opportunities and improved yields for users. Conversely, a lower TVL suggests reduced capital availability and lower yields. Comparing the market capitalization of a token relative to the Total Value Locked (TVL) of the project can provide insights into potential undervaluation.
Summary
The XDC Network is a blockchain platform designed to facilitate fast, secure, and cost-effective transactions and smart contract functionality. It is built on the XinFin Hybrid Blockchain, combining the best features of both public and private blockchains. The XDC Network aims to bridge the gap between traditional finance and decentralized finance (DeFi) by providing a scalable and interoperable infrastructure for various use cases.
Key features of the XDC Network include high transaction speeds, low fees, and energy efficiency, making it suitable for both enterprise and individual users. It supports smart contracts written in multiple programming languages and offers interoperability with other blockchain networks. The XDC Network also provides tools and resources for developers to build decentralized applications (dApps) and integrate blockchain technology into existing systems.
XDC is the native cryptocurrency of the XDC Network, serving as a utility token for various purposes within the ecosystem, such as transaction fees, staking, and participating in network governance. The XDC Network aims to foster financial inclusion and enable efficient cross-border transactions, supply chain financing, tokenization of assets, and other decentralized finance applications.
References
https://guarda.com/academy/crypto/xinfin-xdc-cryptocurrency-review/
https://iq.wiki/wiki/xdc-network
https://www.futurecitizen.news/article/xdc-network-explained-blockchain-technology-revolutionizing-global-trade
https://www.investingcube.com/xdc-network-price-prediction-ill-be-a-buyer-below-0-046/
https://coinmarketcap.com/currencies/xdc-network/#News