By Tyshe Jiang | Crescent City Capital Market Analyst Intern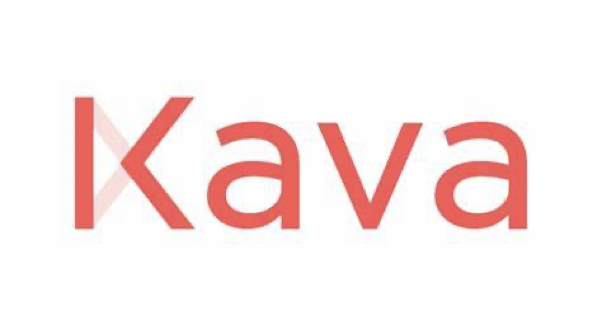 What is KAVA
Kava is a layer 1 blockchain built on a "co-chain" architecture with both Ethereum and Cosmos blockchains, focusing on protocol growth and scalability, which means that more than 260 dapps on Cosmos are able speak to the more than 1000 dapps on Ethereum. The Kava project was founded by Kava Labs in 2017 by Brian Kerr, Ruaridh O'Donnell, and Scott Stuart to make the Kava Network as one of the top five Layer-1 blockchains by properly enabling and rewarding the developers who promote the development and use of layer 1 ecosystems.
Kava's key unique feature is its co-chain architecture. It combines the interoperability of the Cosmos SDK with the flexibility and speed of Ethereum smart contract. There are three benefits of the co-chain architecture: Interoperability, EVM Compatible, and Scalability. Cosmos ensures compatibility between 30 different blockchains using the network. Meanwhile, the Ethereum co-chain creates a development environment compatible with the Ethereum Virtual Machine (EVM). The Kava network also uses the Tendermint Core engine as its consensus mechanism to support the transaction needs of thousands of protocols and millions of users. By using those, Kava aims to make it easier for anyone participate in DeFi and allow developers to create unique dapp, since they do not need to worry about network congestion or compatibility with other blockchains and protocols.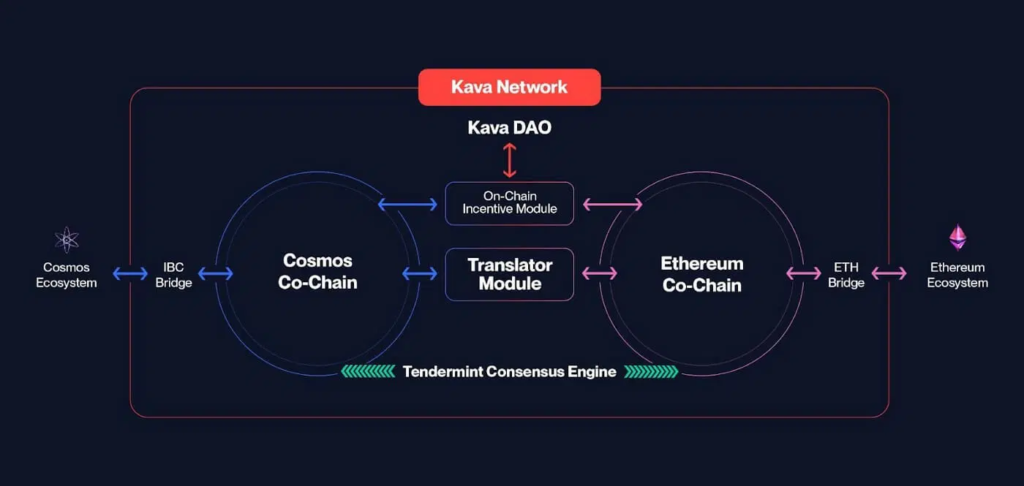 Other than speed and scalability, Kava also focuses on security, so that Kava could be delivered to a broader community. Scott Stuart who is the CEO made an analogy: Kava is similar to Apple's App Store which must be reviewed before it can be deployed. This results in a slower, but safer and more reliable process.
Moreover, the KAVA token also provide the platform's security, governance, and operational features. A weighted bonded stake in KAVA tokens is used to validate blocks by the top 100 nodes. Economic incentives for validators include receiving KAVA as block rewards and a share of the network's transaction fees. Validators are at danger of losing KAVA due to strict slashing conditions. Meanwhile, KAVA is utilized for voting on crucial Kava Network settings and proposals affecting the Kava Network SAFU Fund and treasury allocation. As an incentive for network expansion, a share of KAVA emissions is provided. These incentives are distributed directly to the top projects on each chain in order to stimulate growth, foster competition, and increase the health of the Kava ecosystem.
There are 3 core protocols built on top of Kava.
Kava Mint
Users can deposit their cryptocurrency assets with Kava Mint in return for USDX, the Kava's stablecoin. They can borrow a portion of the asset they put up as security in USDX, depending on the asset. They can also receive KAVA tokens as payment for taking out a USDX loan. It resembles a loan subsidy in certain ways. This is a component of Kava's user-attraction incentive program. Also USDX holders get rewarded with an APY from the interest paid by borrowers.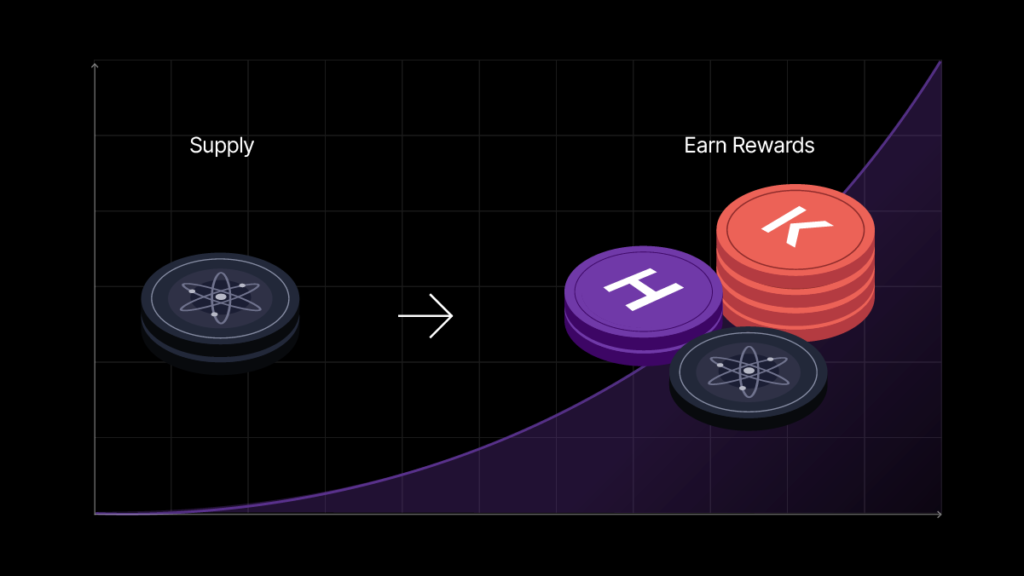 Kava Lend
Users may borrow and lend their crypto assets. There is no centralized authority that determines interest rates or who may obtain a loan. Instead, the system is totally controlled by smart contracts. But the whole protocol uses its own token called HARD to keep things separate.
Kava Swap
Kava Swap follows a constant function AMM. Users can choose a liquidity pair to earn fees. The token used on Kava Swap is SWP. Both traders and liquidity providers receive rewards in it.
In summary, there are several ways for users to use and be rewarded by KAVA tokens. The users would have the voting ability, pay for the transaction fees, staking rewards, and lending tokens.
Recent Updates
The Kava price on Jan 11 is $0.753804 USD with a 24-hour trading volume of $20,655,525 USD. It has a circulating supply of 375,686,228 KAVA coins.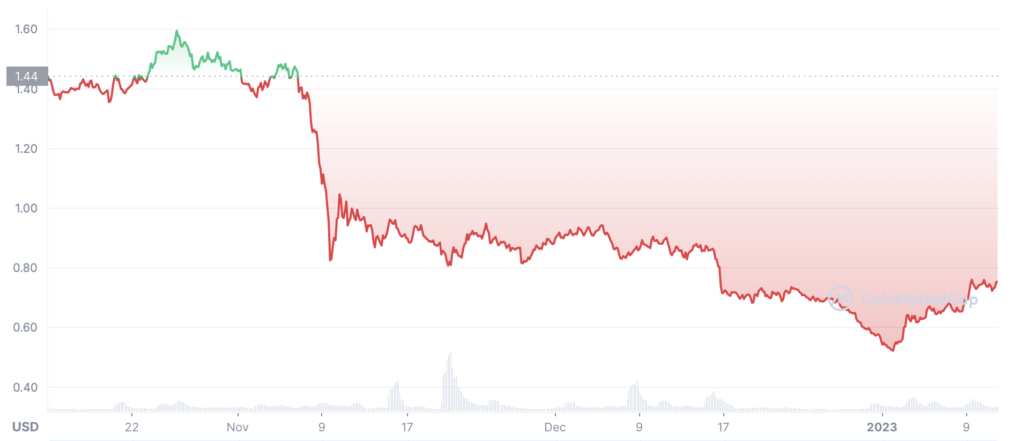 Summary
Kava is efficient and highly scalable by its co-chain architecture, which implies that users can enjoy interoperability between dozens of services. Also, users can use and be rewarded the tokens easily through its protocols.
Disclaimer: Please note that the contents of this article are not financial or investing advice. The information provided in this article is the author's opinion only and should not be considered as offering trading or investing recommendations. Please conduct your own due diligence before making any investment decisions.
References:
https://zebpay.com/blog/what-is-kava
https://coinmarketcap.com/currencies/kava/
https://medium.com/kava-labs/earning-with-kava-lend-239796bc1087