By Tyshe Jiang | Crescent City Capital Market Analyst Intern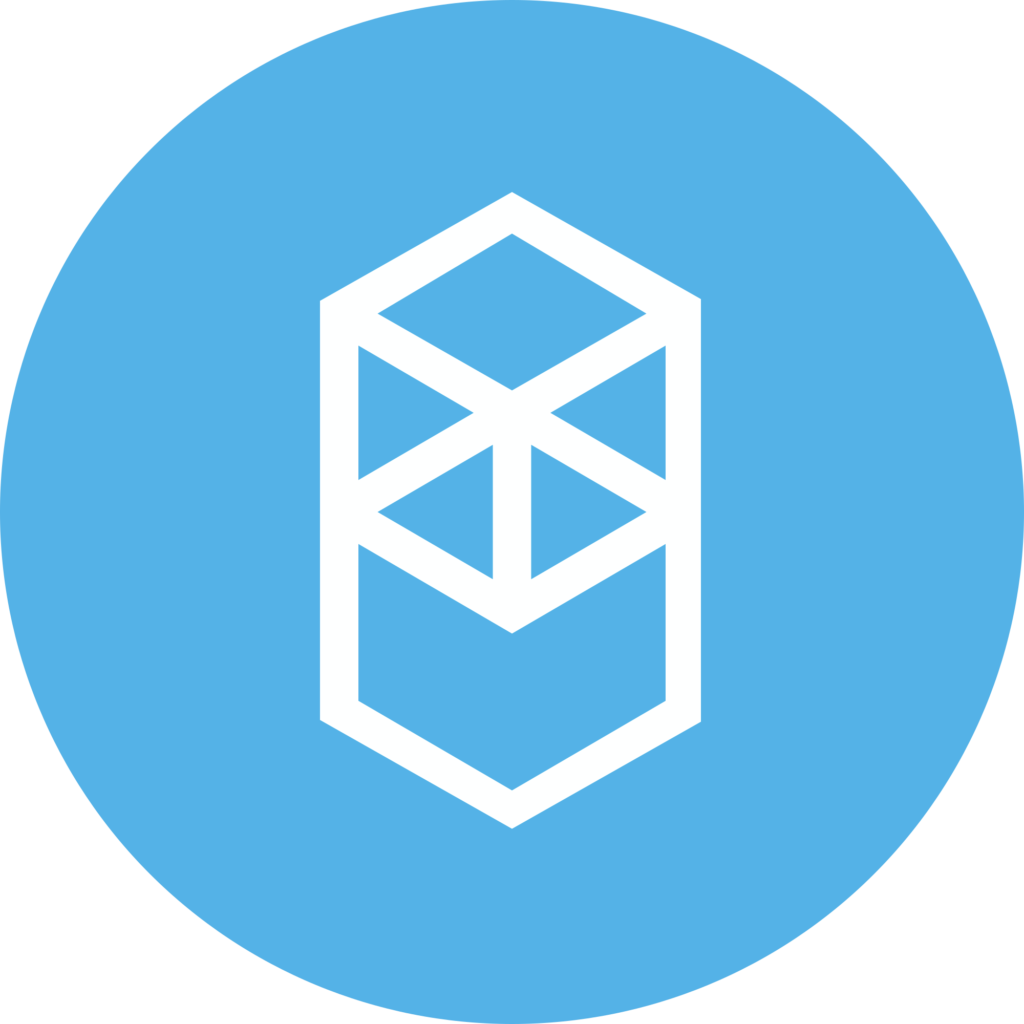 What is Fantom
Fantom is an open-source, decentralized smart contract platform that supports decentralized applications (dApps) and digital assets. The platform uses Directed Acyclic Graph, called DAG. Unlike blockchain which has a chain to connect the block, DAG let the computers and networks gossip back and forth to ensure fast and secure transactions. In 2018, Ahn Byung Ik and Matthew Hur launched the technology as an idea to overcome scalability issues that were impeding existing blockchains.
Lachesis Protocol
Fantom uses a distinct Proof-of-Stake (PoS) model called "Lachesis Protocol" to achieve consensus. Lachesis has about 50 valuators, who should stake at least one million fantom coins. Fantom's Ethereum Virtual Machines, which is the software that Ethereum developers use to deploy their dapps, distinguish it from other Ethereum rivals such as Solana, Algorand, and Avalanche. By EVM, developers can very easily copy and paste their apps into Fantom with a few mirror tweaks. With the Lachesis Protocol, the platform can be integrated into the EVM-compatible smart contract chain called the Fantom Opera chain.
Meanwhile, Fantom also has developed its distributed ledger technology in a way that transactions get processed simultaneously and more efficiently. It can process 4500 transactions per second, including basic transactions and smart contracts. Meanwhile, Fantom network only takes about 1–2 seconds to process and costs a fraction of a cent. For reference, Ethereum takes up to 10 minutes. Unlike BTC, ETH, and most other blockchains, Fantom can confirm the transactions as soon as they enter the network. Fantom crypto is similar to a magical train. As soon as you get to the station, a train arrives, and everyone fits inside.
Tokenomics
Fantom launched their DeFi platform which is their one-stop shop for all things DeFi. There are 200+ dApps already deployed on Fantom. The most popular DEX(Decentralized Exchange) are SpookySwap, SpiritSwap, Beethoven X, Curve and etc…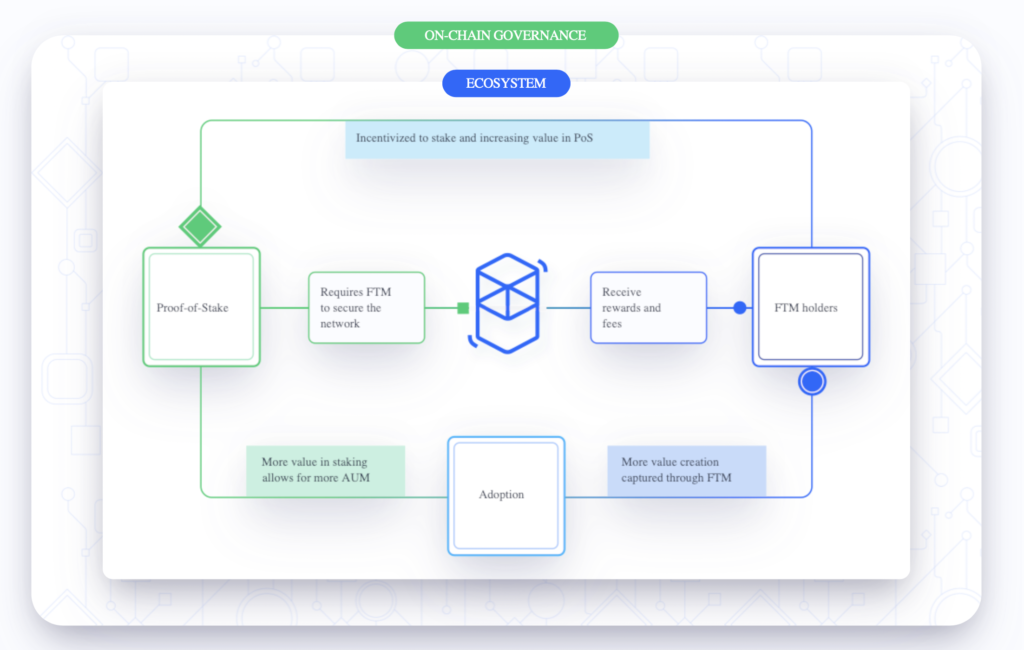 Fantom organization issued 3.175 billion tokens when it is founded. Only 2.1 billion FTM tokens are in circulation: 37% of the supply was set aside for private investors. Over 31% of Fantom tokens will be awarded for staking. To expand the ecosystem, the initiative uses an inflationary approach. Fantom was prepared for the initial yearly inflation rate of 5%, which will decrease as more users join the network.
On the platform, the user can use FTM in different ways. They can stake the FTM tokens and earn an interest rate, or earn tokens through the reward from verified transactions. Meanwhile, users can also use staked tokens to generate sFTM which is another token pegged to FTM. Last but not least, users can also take out a loan or get a synthetic stock to stake FTM as collateral.
Incentive Program
Fantom has around 370 million tokens for developers who can create useful and unique applications. Unlike other platforms that give users the money to make advertisements users very easily go to where the money flows and switch to other platforms, Fantom with EVM-compatible lets developers create projects to hold the users. That also means users may not be as lucrative compared to other networks.
Fantom Partnerships
Fantom has already built up lots of strong partnerships from Governments to the corporate world. For example, Governments contain Afghanistan(to track medications and upgrade their digital infrastructure), Tajikistan(collaboration on CRM system and establishing a central bank digital currency), Pakistan(power education), and Uzbekistan(blockchain solutions). Corporates have Alameda research, Ledger wallet, TheGraph, etc.
Governance
For other blockchains, their voting system's process is like other users can use their coins to vote the new ideas based on how many tokens they stake. That would result in the vote would be controlled in the majority vote. However, Fantom let the users have the ability to vote on a scale of 1 to 4 on how much they want a new proposal to be implemented. Then, it must have at least 66% of the voting power to pass the idea.
Recent Updates
The Fantom price on Dec 21st is $0.201297 USD with a 24-hour trading volume of $36,552,010 USD. Its market cap is $556,846,406 USD. It has a circulating supply of 2,766,288,535 FTM coins and a max. supply of 3,175,000,000 FTM coins.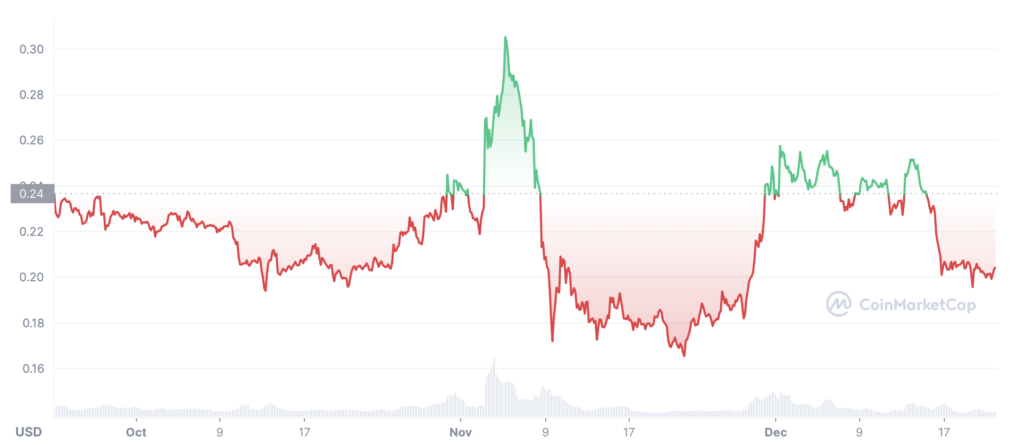 Summary
Fantom claims that it has solved the blockchain trilemma of scalability, security, and decentralization through its distributed ledger technology and Lachesis Protocol to make quick and secure transactions. Meanwhile, Fantom offers a unique incentive system aimed at builders rather than users. However, the things that might need to concern include a few validators meaning over-centralization on the platform, and competitors also upgrading their platforms to make transactions more efficient and secure which reduced Fantom's advantage.
Disclaimer: Please note that the contents of this article are not financial or investing advice. The information provided in this article is the author's opinion only and should not be considered as offering trading or investing recommendations. Please conduct your own due diligence before making any investment decisions.
References:
https://beincrypto.com/learn/fantom-crypto/
https://coinmarketcap.com/alexandria/article/what-is-fantom-a-guide-to-fantom-s-ecosystem
https://www.msn.com/en-us/money/markets/what-is-fantom-ftm-crypto-what-to-know-before-buying/ar-AAUdOb9
https://www.sofi.com/what-is-fantom-ftm/