By Tyshe Jiang | Crescent City Capital Market Analyst Intern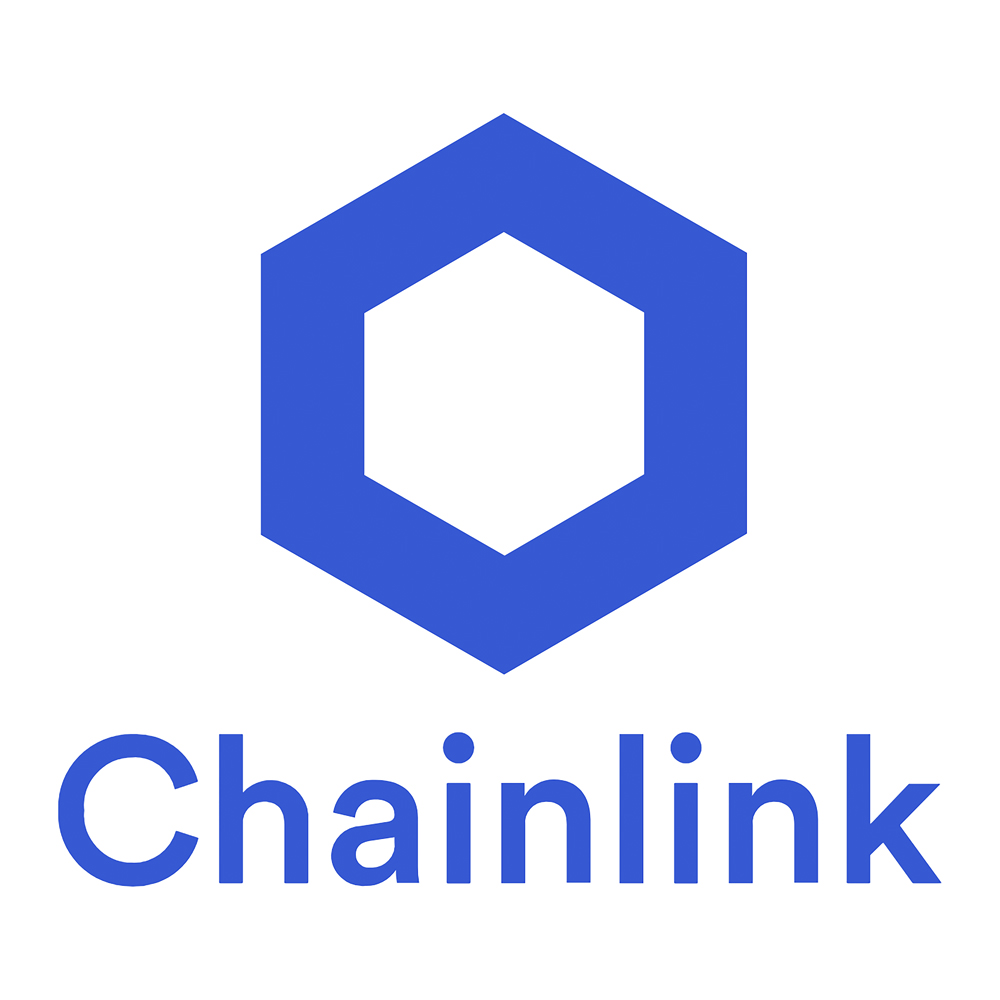 What is Chainlink
Chainlink decentralized oracle networks allow complex and universal smart contracts on any blockchain by providing tamper-proof inputs, outputs, and computations. Chainlink network was founded in 2017 by Sergey Nazarov. New York University awarded him a bachelor's degree in business administration with an emphasis on philosophy and administration. In 2009 and 2014, he co-founded ExistLocal, a peer-to-peer marketplace for authentic local experiences, and CryptaMail, a completely decentralized, blockchain-based email service.
The Problem Chainlink Solved
The security of a blockchain is obtained from a decentralized network of independent validators that intentionally limit access to the outside world. Smart contracts require an additional piece of infrastructure known as an oracle to safely get data from the outside world. The data that runs smart contracts must satisfy the highest standards imaginable since it will directly govern dollars in value. By Chainlink, smart contracts can access all of the world's finest quality data feeds in a tamper-proof and highly accessible manner to enable more robust and useful blockchain-based applications.
Highly Secure and Flexible Infrastructure
To be more specific, the Chainlink platform can link cryptocurrencies and the financial sector. With Chainlink's assistance, smart contracts may now be used in the traditional banking system. Chainlink introduces software for bitcoin contracts that uses an API from a technological standpoint. Chainlink connects DApps to real-world data via a decentralized network of oracles. Oracles aid in the upload of data to the blockchain, allowing smart contracts to interface with the outside world.

Chainlink's purpose is to provide dependable oracles with data access that can be utilized by several blockchains. When supplying data from external sources, node operators are compensated with LINK tokens. Chainlink's native token is LINK. It is a utility token that is utilized on the network for a variety of functions, including incentivizing data correctness, maintaining contract stability, and rewarding nodes for their labor in verifying transactions. Alongside its function as a utility token, LINK is also a tradable cryptocurrency. Fees are set by operators based on the demand for external resources.
Recent Updates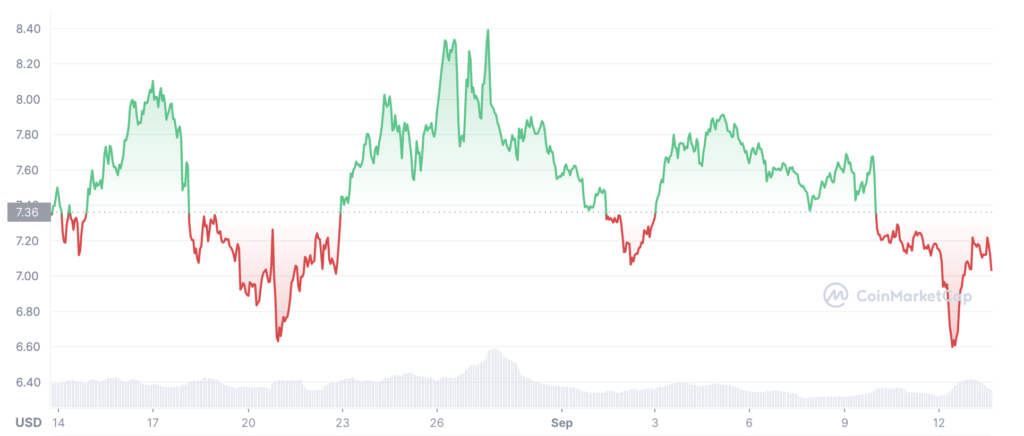 The Chainlink price on Oct 14th is $7.04 USD with a 24-hour trading volume of $376M USD. Chainlink is up 1.5% in the last 24 hours. It has a circulating supply of 491M LINK coins and the total supply would be 1,000,000,000 LINK coins.
Currently, AccuWeather, FedEx, FlightStats, and the Associated Press are among the mainstream institutions that have worked with Chainlink for data verification. One of the most significant victories for Chainlink has been the appointment of Eric Schmidt, ex-Google chairman, and CEO, as a technical advisor to the Oracle network protocol. He believes that "Chainlink is a secret ingredient to unlocking the potential of smart contract platforms and revolutionizing business and society".
Chainlink will eventually implement staking allowing LINK holders to safeguard the network and receive rewards in 2022. Chainlink has been developing a staking solution for years, but Oracle networks are not blockchains, but rather a type of decentralized computing. The team is pleased with the consensus mechanism's security and scalability and plans to introduce staking this year.
Summary
Chainlink has created a market that did not previously exist. With Chainlink's assistance, smart contracts may work with blockchain data, controlling information from external reality and so expanding the use cases of the underlying technology. After that, Chainlink can create a self-sufficient, well-protected global ecosystem.
Disclaimer: Please note that the contents of this article are not financial or investing advice. The information provided in this article is the author's opinion only and should not be considered as offering trading or investing recommendations. Please conduct your own due diligence before making any investment decisions.
References:
https://coinmarketcap.com/alexandria/article/what-is-chainlink
https://learn.bybit.com/altcoins/what-is-chainlink-crypto/