By Tyshe Jiang | Crescent City Capital Market Analyst Intern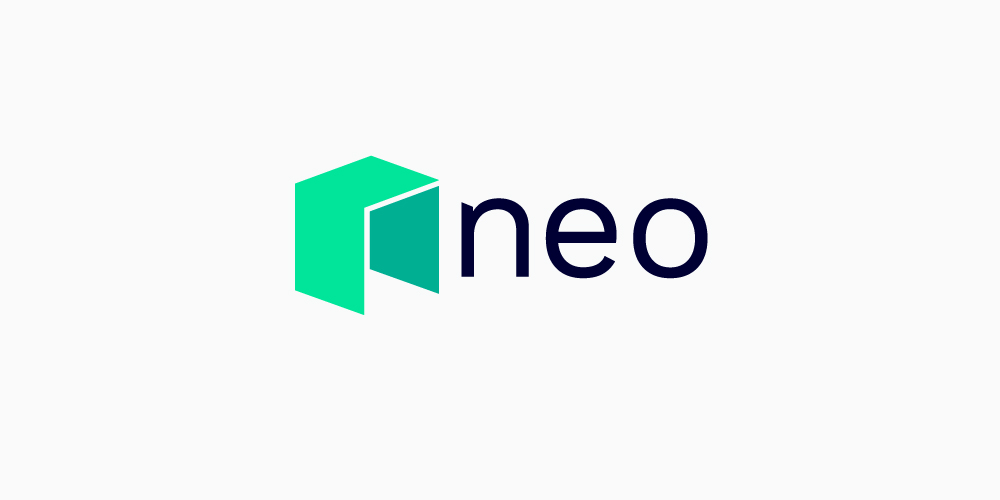 What is Neo
Neo is a software network that aims to serve as a platform for users to transact and develop decentralized products and services. The public also called Neo as "Ethereum of China", since they share some similarities, such as the capacity and tools for creating decentralized applications for various purposes. Neo was founded in 2014 by Da HongFei and Erik Zhang who organized an initial coin offering for Antshares (ANS) to establish the "smart economy". Then in 2017, they changed the name to Neo.
Meanwhile, Neo provides users with extra functionalities that allow Dapps to be driven by external data. Neo is home to a decentralized file storage system, an Oracle system, and a digital identity system that allows users to construct their own tokenized identities based on real-life identities. The main idea of Neo is to digitized the assets.
Another problem Neo solved is trust. Nowadays, we have three ways to gain trust from the society: community trust, technology trust, and law trust. Since with the development of technology, technical trust easy and cheap to have where community trust cannot be hard to achieve or the cost of rule of law trust is very expensive. Both Neo and Ethereum try to solve the trust problem through building a smart contracts ecosystem. Meanwhile, with the digitized assets, the whole trade could be executed to the exact specification of the contract without the involvement of other party.
delegated Byzantine Fault Tolerance
Neo uses the delegated Byzantine Fault Tolerant (dBFT) which is very similar to Delegated Proof of Stake (DPoS) as its consensus method for the machines that execute its software. The dBFT protocol allows for the processing of more transactions, up to 10,000 per second. Users can stake or lock their NEO Token to represent a vote. The more to stake, the more vote power the user has. All owners who stake NEO then vote for the consensus nodes, who are responsible for creating blocks. For proposing and adding new blocks to the Neo blockchain, consensus nodes receive the network's transaction fees.
In other words, the system leverages a real-time voting system to determine which computers running the software can create the next block on the Neo blockchain. Therefore, anyone who owns NEO can help operate the network. Although Neo does not have a completely unique use case because there are several platforms that support smart contract operations and Dapp construction, the first being Ethereum, Neo does bring new capabilities to improve Dapp production.
NeoContracts
Another problem Neo solved is the ways to write and execute smart contracts. First, by Ethereum Virtual Machine, the developers can learn and use Soildity language to write smart contracts. But learning a new language would be time consuming. Second, developers can also use Docker on Fabric to run the smart contracts, which also be called chain code. The problem here is that users can run any programs on Docker. So when running Dock on different nodes, it might give different results. So it would be harder to reach to a consensus, which is the thing developer do not want to see.
Then, Neo developed a new protocol called NeoContracts. It different from other smart contract-based protocols in that developers may construct apps using current popular languages (such as C# and Java) rather than learning a new one.
NEO Token
There are two native cryptocurrencies in the Neo network, NEO and GAS. NEO holders participate in governance by voting for members of the Neo Committee, which governs the Neo blockchain. The Neo Committee performs particular functions, such as keeping the network alive and altering crucial blockchain settings. The Neo Foundation kept around 50% of the 100 million NEO created at genesis to stimulate the growth of the Neo ecosystem. The Neo White Paper contains the release timetable.
The Neo network charges GAS for token and smart contract execution and storage, reducing node resource abuse. System costs are destroyed, but network fees are dispersed to consensus nodes, offering a financial incentive for their services.
Recent Updates
The Neo price on March 7th is $11.46 USD with a 24-hour trading volume of $78,493,635 USD. It has a circulating supply of 70,538,831 NEO coins and a max. supply of 100,000,000 NEO coins.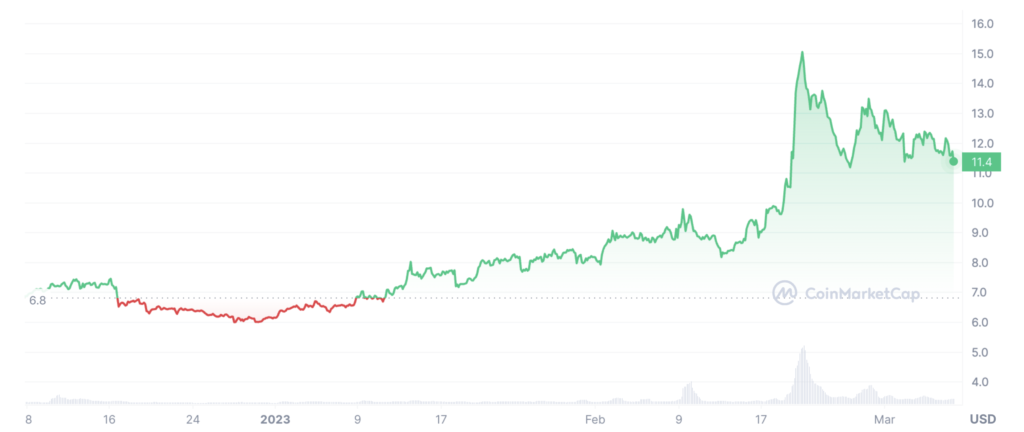 Summary
The development method and direction of NEO are quite different from the DeFi ecosystem we are familiar with. NEO has its own complete "smart ecosystem", including oracle machines, domain name services, consensus mechanisms, and unique digital identity mechanisms. Although it is similar to Ethereum, it is slightly different, and it is more in line with the regulatory approach expected by the government. First of all, Onchian, the company soldered by the founder of Neo, provides distributed ledger business application services for businesses, and even cooperates with local governments. Last but not least, NEO would rise as a result of forthcoming Hong Kong crypto legislation. Additionally, being one of the largest China-based currencies and platforms on the market, NEO appears to be the primary benefactor of this news.
References:
https://coinmarketcap.com/currencies/neo/
https://www.kraken.com/learn/what-is-neo
https://kriptomat.io/cryptocurrencies/neo/what-is-neo/