By Aidan Kalish | Crescent City Capital Market Analyst Intern
Celo (pronounced 'tselo) is a mobile-based blockchain platform that aims to make cryptocurrency payments and financial decentralized applications (dApps) accessible to smartphone users anywhere in the world. Founded in April 2020, the team that makes up Celo is a large group of contributors from the public and private sectors, technology companies, NGOs and non-profits. Celo's early backers include prominent venture capital funds, C-suite position holders, academics and experts from across a wide range of fields.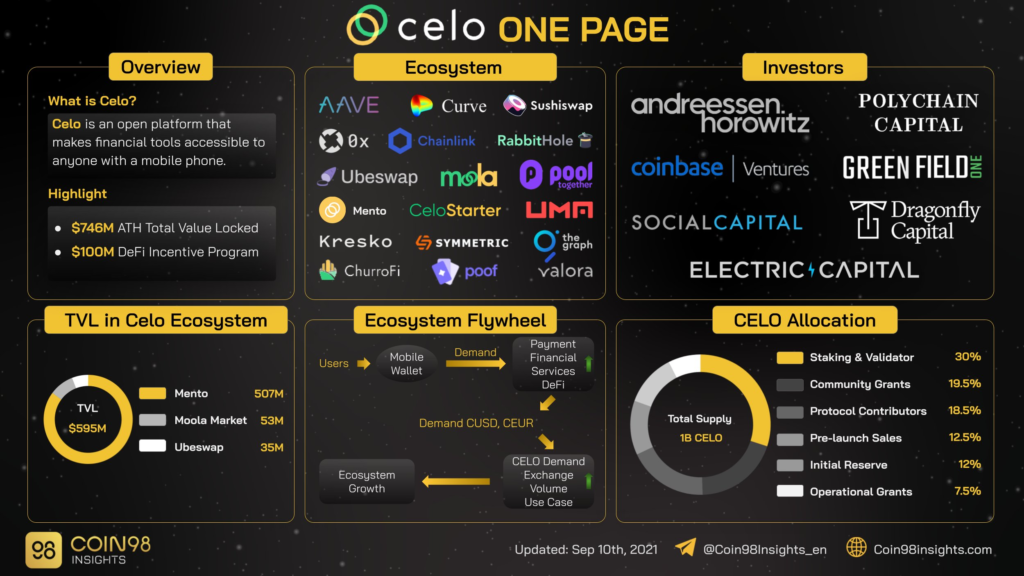 The Celo network is used to facilitate transactions for its stablecoins without the need for a bank account or physical cash. The payment process is simplified by using a phone number or email address as a public key rather than a long string of characters. This makes Celo very appealing to those in the developing world who have a smartphone but lack access to a bank. To further increase accessibility and convenience, Celo enables transaction fees to be paid in any currency, with these fees being distributed among the validators that run the Celo network.
Celo has a native ERC-20 token CELO that is used to internally pay other users and transaction fees as well as partake in governance actions. Celo uses a proof-of-stake consensus which means that CELO cannot be mined but holders can earn new tokens by staking their holdings. Celo also has three stablecoins Celo Dollars (cUSD), Celo Euros (cEUR), and Celo Brazilian Real (cREAL) but are looking to add more in the future. Celo uses a stability algorithm called Mento which allows users to create a new Celo stablecoin while maintaining the coins parity to the pegged currency. All stablecoins are backed by the Mento Reserve to help maintain the value of the coin. At the time of writing CELO has a market cap of $412.6 million and a fully diluted market cap of $903.6 million. At the start of 2022 Celo opened at $4.85 but has since drastically fallen to a current value of $0.91.
Celo continues to take steps to bring more dApps onto its blockchain. Celo created a non-profit organization called The Celo Foundation which has launched a partnership with many other organizations and companies called the Alliance For Prosperity which aims to make it easier for developers to build dApps on the Celo blockchain. One of the biggest partners in the alliance is Deutsche Telekom which entered the alliance as the first mobile conveyance associate and also serves as a validator on the network.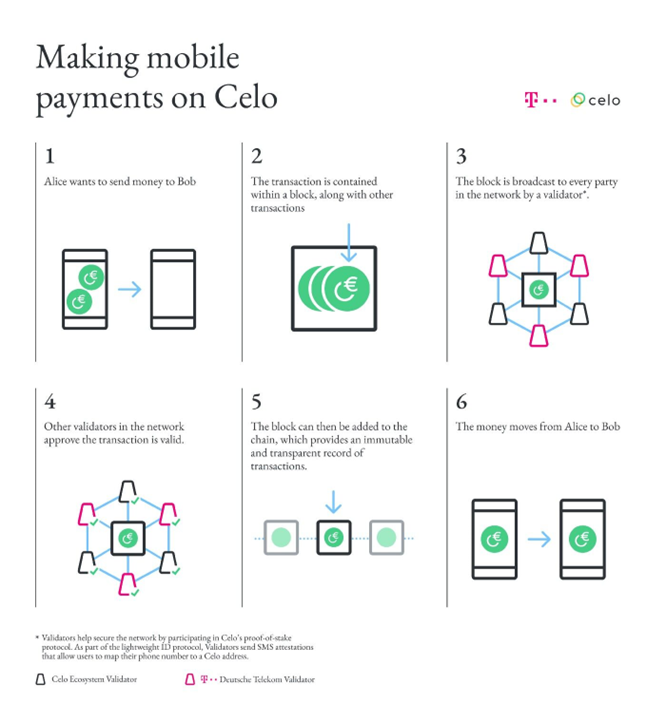 Celo has also introduced Optics which is a gas-efficient bridging measure between Celo and Ethereum. Optics allows interoperability between layer-one blockchains which gives developers from other blockchains the opportunity to utilize Celo network. Celo has achieved some very big accomplishments even though it is only just over two years old. The Celo network's simplicity and accessibility gives it the potential to touch every part of the globe. Because of the accomplishments that have been made and its great future potential, Celo's drop in price can be seen as an opportunity to invest in this network at a low cost and hold for a long period of time while watching how Celo grows.
Disclaimer: Please note that the contents of this article are not financial or investing advice. The information provided in this article is the author's opinion only and should not be considered as offering trading or investing recommendations. Please conduct your own due diligence before making any investment decisions.
References:
https://coinmarketcap.com/currencies/celo/